While this site generally focuses on the period of the Second World War, in my current research books I encountered one of the ships that I'd written about before—the USS Lexington—in a fascinating pre-war anecdote.
The USS Lexington (CV-2) was one of the very first U.S. air craft carriers, initially laid down as a battle cruiser and later converted. She was the fourth U.S. Navy ship to bear her name, and was launched in 1925, then commissioned in 1927.
In 1929, the U.S. stock market crashed and the Great Depression began. On top of the economic disaster, the city of Tacoma, Washington faced a serious power shortage. The city depended on hydro-electric power from Lake Cushman and the Nisqually River. Unfortunately, unusual cold weather and a drought the previous fall meant that there simply wasn't enough build up of water behind the dams.
The solution? Bring in an aircraft carrier!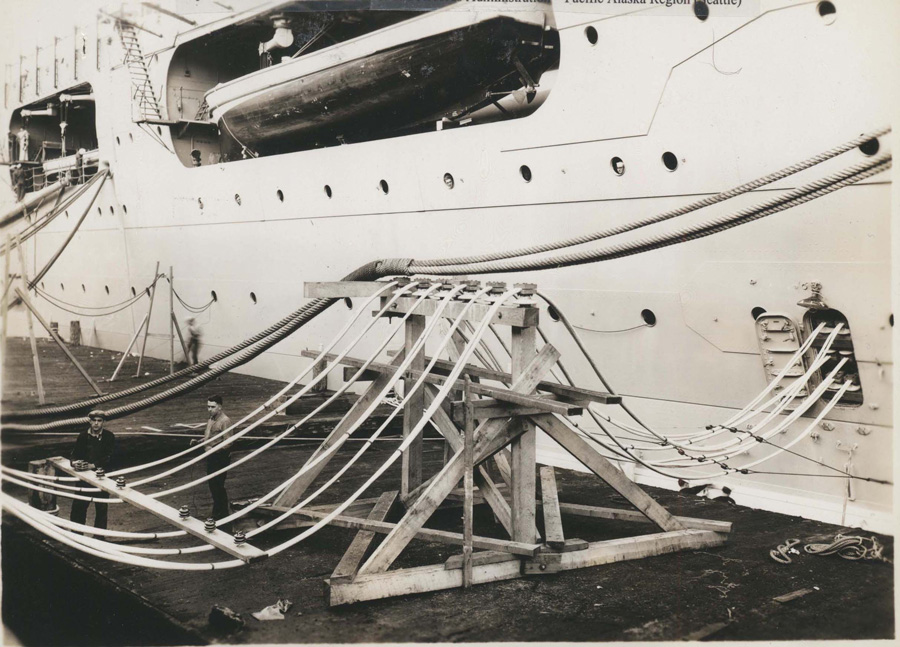 At Tacoma's Baker Dock, the Lexington was hooked up to the city's electrical grid on December 15, 1929. For twelve hours each day, she generated and transmitted about 20,000 kilowatts of power.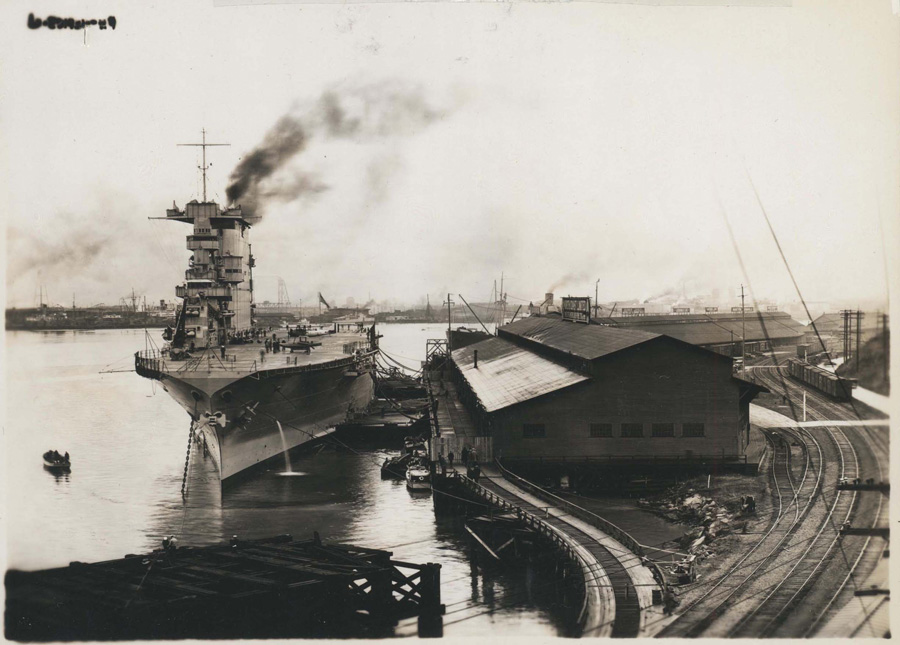 The calendar page turned, and by January 16, 1930, enough water had built up behind the dams to serve Tacoma's needs. Crisis averted, Lexington returned to her regular duties.
The following year Lexington was called upon for another mission of mercy—transporting disaster relief supplies and personnel to the aftermath of a terrible earthquake and fire in Managua, Nicaragua.
On December 7, 1941, Lexington was absent from Pearl Harbor, busy transporting Marine planes to Midway Island. She was active in the Pacific until May 8th, when she was scuttled after serious damage the Battle of the Coral Sea.
The wreck of the Lexington was discovered in 2018. For more information on the discovery, you can check out this article from the Naval History and Heritage Command.
If you'd like more information on the Lexington's history, here is the ship's entry in the Naval History and Heritage Command site.
Thank you so much for stopping by today. Have you encountered any interesting history in unexpected places? I'd love to hear your stories, too!